Pictures from Boston's Knit-Out 2004...*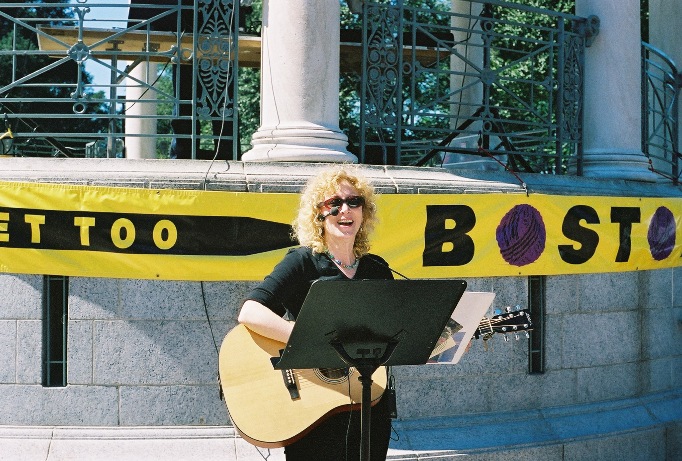 Wren sings her "Greatest Knits" at the 2004 Boston Knit-Out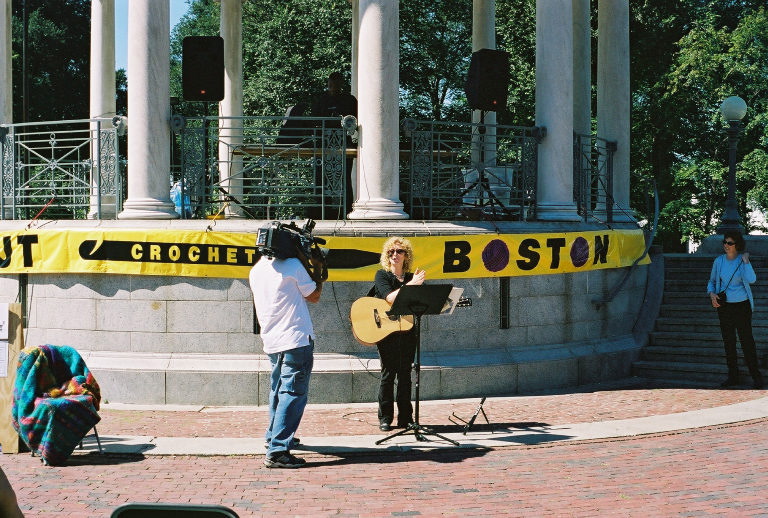 Wren is filmed for Boston's popular show, Chronicle

Knit, knit, as fast as you can....
Atendees of the Knit-Out participate in the Knitting Contest.
Hopefully, they won't get yarn burn!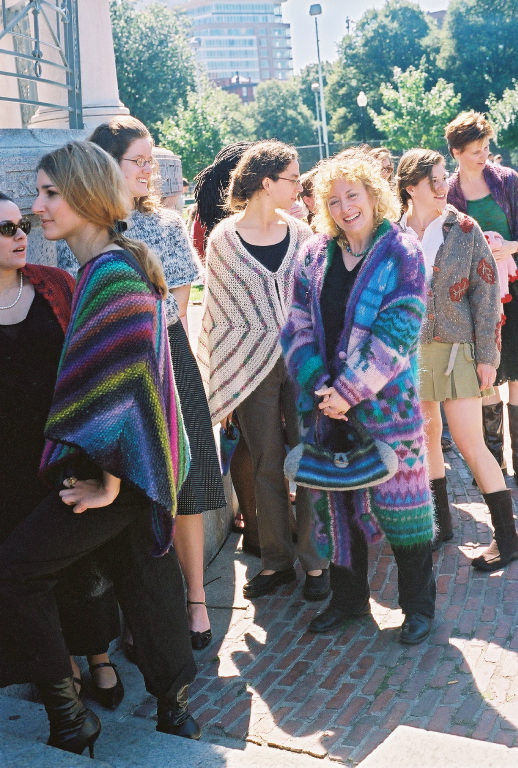 Knit anxiously awaits her chance to model her creation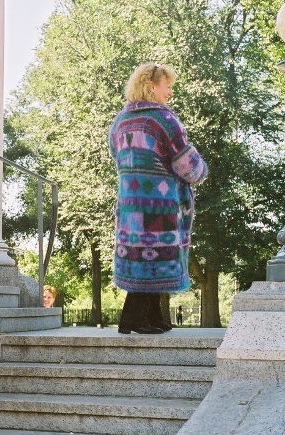 Wren models her beautiful coat to her adoring audience!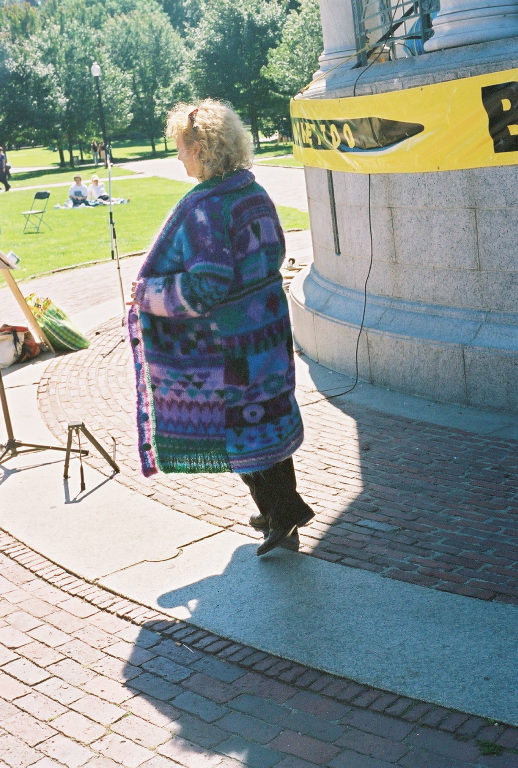 "No really, I am wearing clothes under the coat..."
Wren models her coat for more Knit-Out fans.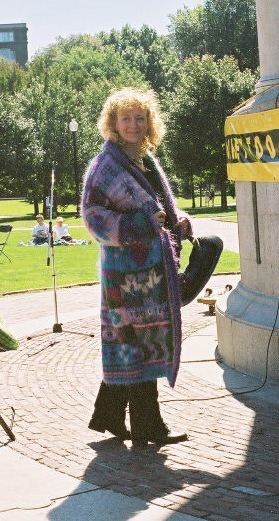 "I'm ready for my closeup!"
Wren give us one last glimpse of her coat and check out that matching purse!!!
*All photos Copyright - Daena Giardella